Tennis Shoes Anyone?
Dr. John B. Perry DPM, FACFAS, Atlantic Foot and Ankle Center, P. A
The forces of tennis can equal four to five times your body weight accelerating and then coming to a sudden stop. All this force is absorbed by your skeletal system, joints ligaments and especially your foot. As you know tennis shoe gear is more specialized than running shoe gear, especially for your sudden stops. Your sports shoe must cushion your heel strike, support your arch and control your forefoot roll. Foot injuries can be prevented by selecting the right shoe gear, warming up and cooling down properly and by replacing your shoes periodically. Finally, orthotics (custom arch supports) can be used wisely to correct mechanical alignments.
Understanding foot function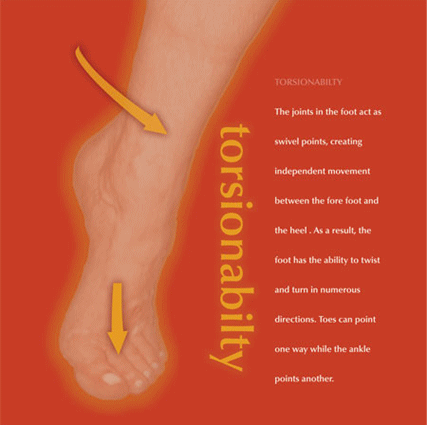 During tennis matches, your foot motion is more lateral (side to side) and forefoot stopping motion. You are also on your balls of your feet and back pedaling frequently. The mechanics of road racing is more forward motion of heel strike and roll to the toe off position. The forces of body weight during tennis matches is producing more strain up the lower legs, arch of the foot and toes (extensor and flexor muscles). The side to side lateral motion and playing on the balls of the feet with sudden quick forward and backward sprints exerts tremendous pressure on the toes to extend during stops and curl or flex during starts. Compared to the straight ahead of running, the forces required to stabilize the foot bones and joints as body weight passes over the foot are absorbed further up the leg through the knee, thigh and hip joint.
What critical foot motion is common to both sports?
The motion of locking of the mid foot. This feature of the human foot with support from the man made sport shoe is vital to allow the bones of the mid foot to mechanically lock and support your body weight without straining the soft tissues. This locking event must occur just as your forefoot is loaded or you will over pronate and strain the plantar fascia (frequently strained). This key joint locking phenomenon allows the rotation about mid foot to let the ankle joint point one way while the forefoot points another (a necessary component of lateral motion).
Of course all these events occur without giving it a second thought and takes about one half of a second for a step. We repeat these steps thousands of times per match. Understanding foot function is much more complicated than this, thankfully you don't need to spend two years learning biomechanics. However, you should understand or learn your foot type, high arch, neutral or low arch. Then use that information to select your shoe gear and or inserts especially, if you experience pain during or after a match.
Selecting Foot Gear
What shoe should I buy Doctor? One of my most frequent subjects for questions and the most individual process for patients. Most tennis players want to know what brand of shoe to buy. But you should ask what style of shoe I need. Fortunately, they are called court shoes. There are of course dozens of choices at the store. You must go for comfort and fit. Generally, you'll need a little more toe room because of the sudden stops. The extra room in the toe box prevents the infamous tennis toe. In the ball of the foot you should look for an anti roll bar or stability plate. These are made of plastics or composites that cradle the forefoot providing a buttress or support for the outside of the foot, especially, important during lateral motion change of direction maneuvers. The outer sole should have a nonskid surface with traction control devices (almost mini suction cups). The midsole provides cushioning and stability but can also rotate providing torsion control for your foot work.
If you are heavy or light, male or female the choices may differ. More support and width for most men, and more cushion and curve last for women. Above all you should find a professional (if you have foot pain) and a good shoe store staff to help educate and select you shoes. Look for a return policy that you can wear around the house to break in and test them out. Often, my patients will purchase two -four pairs and bring into my office for a quick check (occasionally an x-ray) them return the others.
Avoiding Foot Injuries
Every now and then you are going to get a sport ache. Usually, when you begin a new activity or when you over do it too much too fast. If these aches move around, that is my left knee one season, wrist another then, chock up to many seasons and matches. If however, every six matches your left heel or right big toe hurts then, you need to be evaluated, change shoe gear or order foot orthotics. Most sports Podiatrists are well versed in the mechanics of the foot. They should have computer gait or video analysis available to diagnose your concerns, possibly take an x ray, and offer self directed physical therapy/stretches. Most over the counter inserts should be tried before premolded or custom inserts are necessary. A small percentage of the time more invasive treatment like cortisone shots may be necessary. To avoid injuries, vary the shoes in your closet, buy new sport shoes every 3-6 months, take your inserts to the shoe store to get the proper fit, stretch and warm up you arch and Achilles before you play. Cross train with running, yoga or aerobics. Weight train your lower leg and foot muscles for strength. Allow time for rest and recovery to heal minor aches and strains. Drink water and nutritional products as necessary (vitamins, supplements etc) Pain after 48 hrs needs to be addressed by a professional in order to limit you time off the court. Use ice massage after the injury or match to reduce inflammation and damage. Your most cost effective treatment is usually new shoes and otc inserts to protect your lower extremities. Remember the ground isn't moving You are. Play well.
Dr John B. Perry DPM, FACFAS of Atlantic Foot and Ankle Center P.A. practices in Portland Maine, in the historic Stroud Water Village area. He is a frequent coach and contributor to local and regional sporting events.

Herb's Tips and More
Did you know that you can make soap, candles and lotion with your herbs?

Never take any herb identity for granted. The best way to be sure that you are using the right kind of herb is by buying it.

Excellent health articles whether you are looking for information or inspiration regarding preventive health or are dealing with a medical challenge.