Plastic and Reconstructive Breast Surgery
By Steven C. Bonawitz M.D. of Northeast Plastic Surgery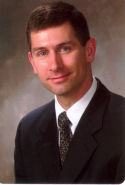 Throughout history and across cultures the breast has been a prominent symbol of nurturing, fertility, youth and femininity. Examples are prominent in the artwork of past civilizations. The breast has also been the subject of debate in our society which has helped define public opinion regarding morality, fashion and entertainment. In the field of medicine the treatment of breast cancer and the debate over silicone gel implants are prominent examples of the attention we afford this area.
Opinions regarding what constitutes the ideal appearance of the breast have varied over time and have been heavily influenced by trends in fashion. The "monobosom" of the late 1800's was replaced by the boyish appearance of the flapper in the roaring twenties, then by the full figured appearance of the 1940's and 1950's. The slimmer styles of the 1960's and 1970's have now been replaced by the push-up bra look in current fashion.
The breast undergoes tremendous change from childhood through puberty and adulthood, pregnancy and nursing and finally the changes with aging. All affect the shape and appearance of the breast. Size, shape and symmetry of the breast, nipple and chest wall all vary from individual to individual in an endless variety of appearance which defies a definition of normal or average.
The breast is also subject to many different conditions such as Breast Enlargement (macromastia), trauma and infection, breast cancer, congenital deformities and developmental anomalies such as asymmetry or involutional sagging which can alter the appearance of the breast and cause physical and emotional discomfort. Many women dislike how they look or feel in clothing and swimwear. Others avoid certain situations. Friends and relatives who are comfortable with their appearance often do not understand the degree of discomfort which can result.
Breast Reduction for macromastia (breast enlargement) can decrease breast size, lift the breast and improve symptoms of back, shoulder and neck pain, headaches and rashes.
Breast Lift (mastopexy) can improve the appearance of breasts which fall or sag from the laxity which can develop after breast feeding or due to the aging process.
Breast Augmentation, with the placement of implants can increase breast size, fullness and shape. This is also a useful procedure to improve breast symmetry or for conditions which result in under development of the breast.
Breast Reconstruction following mastectomy helps preserve or restore self esteem and self image. Reconstruction is performed with either implants or with flaps (portions of skin and muscle furrowed from other areas such as the belly or back). Availability of reconstruction following mastectomy is guaranteed by state and federal law.
Gynecomastia (breast enlargement in men) is another common condition and is treated by direct excision of excess tissue or sometimes by liposuction.
The decision to seek cosmetic or reconstructive breast surgery is a personal one. Surgery is always associated with risk and should be undertaken for sound personal reasons and only after careful consideration of the risks involved, the benefits to be gained, the different options available and the limitations, which exist in each individual.
There are many sources of information regarding plastic and reconstructive surgery. Persons interested in this subject often obtain information from friends, relatives, television, the internet, publications and various other sources. The accuracy of the information from such sources varies and the best source of information is a properly trained and fully credentialed plastic surgeon. Individuals interested in these procedures should look for certification by the American Board of Plastic Surgery and membership in the American Society of Plastic Surgeons in choosing a surgeon.
STEVEN C. BONAWITZ, M.D., F.A.C.S. has been in practice in Maine since 1994 and is certified by the American Board of Plastic Surgery.
Herb's Tips and More
Did you know that you can make soap, candles and lotion with your herbs?

Never take any herb identity for granted. The best way to be sure that you are using the right kind of herb is by buying it.

Excellent health articles whether you are looking for information or inspiration regarding preventive health or are dealing with a medical challenge.