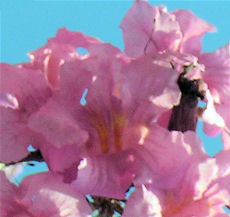 This tree, also called Lapacho, Taheebo, can reach a height of 125 feet.
Pau d'arco grows primarily in Argentina and Brazil.
The bark is harvested by being stripped by hand in vertical strips from the ground up about six or seven feet, leaving enough bark intact to ensure the life of the tree.
Part used: Bark.