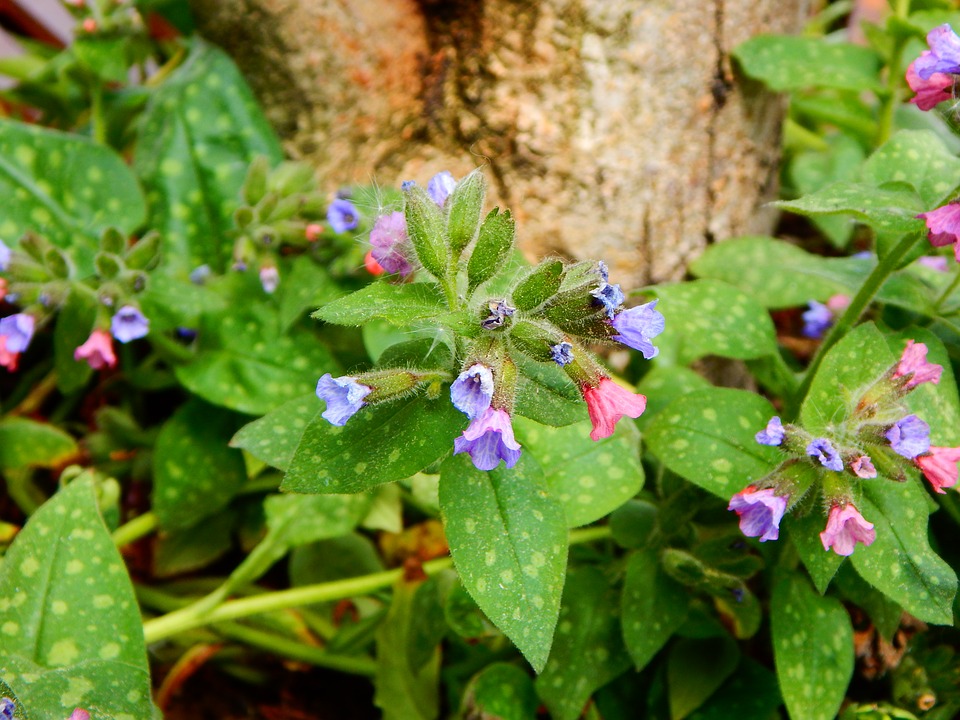 This perennial herb is found throughout Europe. The flowers are pink when they first open and then they fade to shades of blue and purple. The leaves can grow up to 60 cm long. The are downy, spotted or blotched with white, abruptly narrowing at the base.

Plant in moist, organic rich soil in a shady location.

Other names fot his her is Lungwort, spotted lungwort, maple lungwort, Jerusalem cowslip, Jerusalem sage, spotted comfrey, oak lungs and lungmoss.

Parts used: Leaves