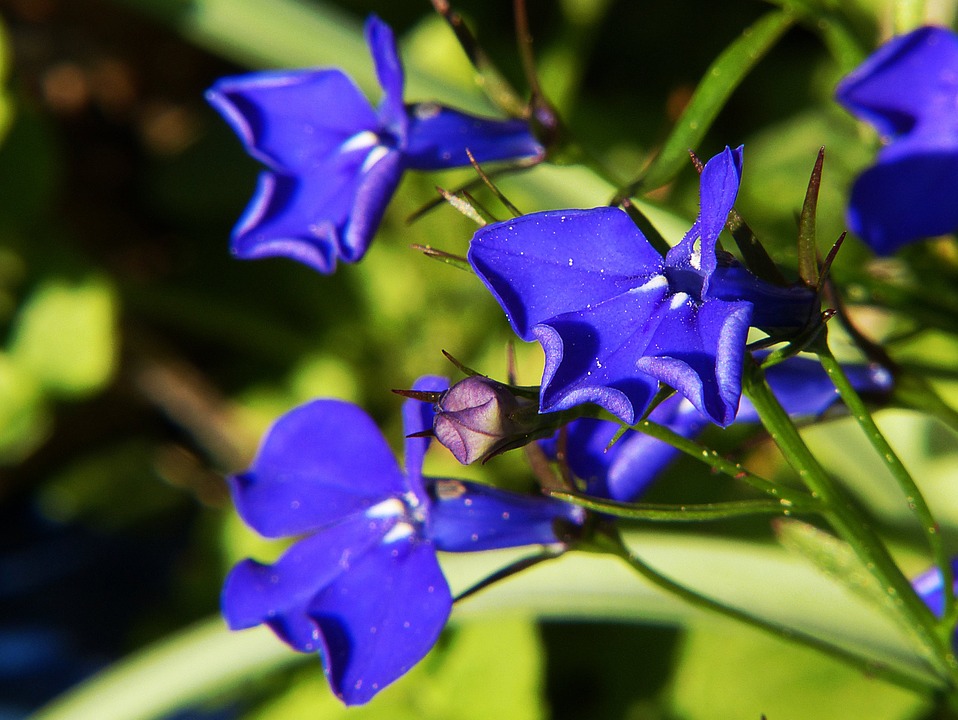 This annual or biennial herb is native of Eastern USA. Lobelia grows 4" to 6" tall. Most lobelias have blue or purple flower that bloom from mid June to mid October.

Plant in fertile, sandy soil in part sun or shade. Avoid hot and dry locations. Water frequently.

Other common names for this herb is Pukeweed, Indian tobacco, bladderpod, wild tobacco, emetic herb, emetic weed, lobelia herb, asthma weed, rag root, eye-bright and vomit wort.

Parts used: Leaves, tops.

Don't use if you are pregnant.