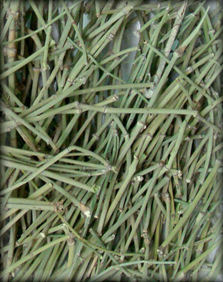 This herb, also known as Ma Huang has been used by the Chinese for more than 4000 years to treat symptoms of asthma and ADD (Attention Deficit Disorder).
Part used: Leaves, stems.
Don't use if you are pregnant, if you are nursing, if you have diabetes, heart disease, glaucoma, hyperthyroidism, anxiety disorders or high blood pressure. Always consult with your doctor or health care provider before taking this herb. Improper use of ephedra may be hazardous to your health.