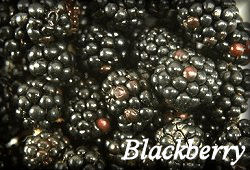 This perennial herb is also known as bramble, dewberry and goutberry. The berries can be made into jam, gelatin, jelly and vinegar. Blackberries are high in fiber and vitamin C.
Plant Blackberry in loose, moist soil in a sunny location. Harvest the leaves and roots any time and the berries as they ripen.
Parts used: Bark, fruit, leaves, roots.